Dropshipping is a type of business model which enables a company to operate without maintaining inventory, owning a warehouse to store their products, or even having to ship their products to their customers themselves. How it works is that the retailer partners up with a dropship supplier that manufactures and/or warehouses products, packages the products, and ships them directly to the retailer's customer, on the retailer's behalf.
In simpler terms, this is how dropshipping works:
1) A customer places an order for a product on your online store.
2) Your website automatically or manually forwards the order and customer details to the dropship supplier (Hempdropship).
3) The dropship supplier (hempdropship) packages and ships the order directly to your customer in your company name. (hempdropship is not shown or listed on anything for your customer, all packages look and seem as they shipped direct from you)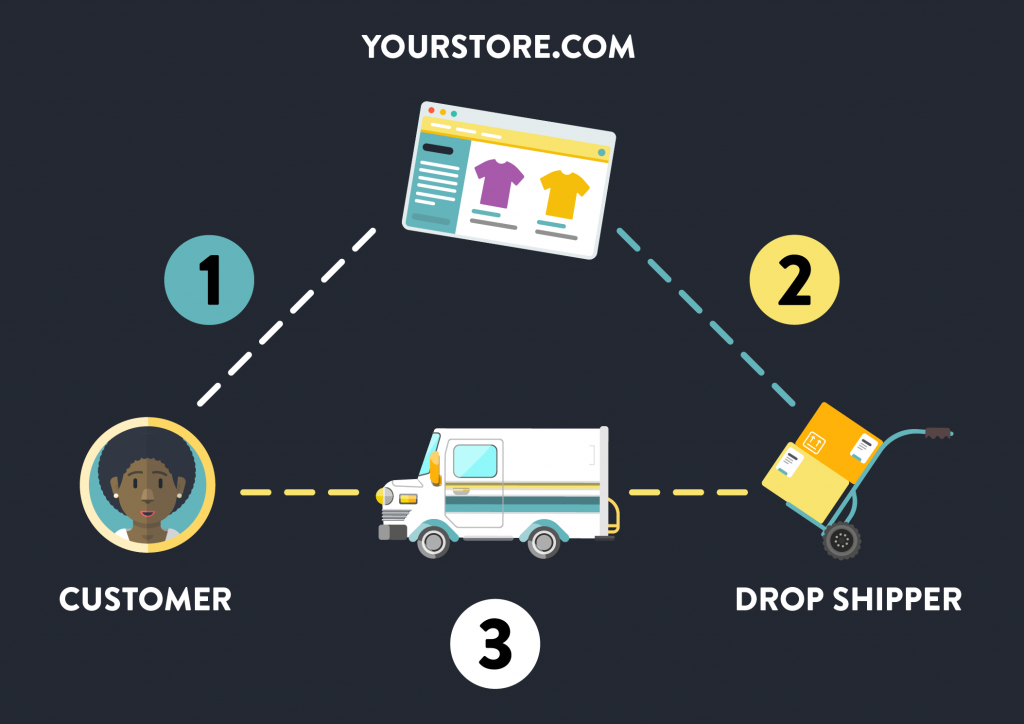 "Hempdropship.com allows you to sell our products in your store without keeping those products in stock. You simply take the order and we handle all the rest."
Benefits of HempDropShip's dropship Program
Minimum capital requirements
Probably the biggest advantage to being part of our cbd dropshipping program is that it's possible to launch a store without having to invest thousands of dollars in stocking your inventory up front.
With our dropshipping program, you don't have to purchase a cbd product unless you already made the sale and have been paid by the customer. Without al the major up-front inventory investment required, it's possible to start a successful dropshipping business with very little money.
Faster to get started
Running an e-commerce business is much easier when you don't have to deal with stocking and storing the physical products. With our dropshipping program, you don't have to worry about things such as:
Managing or paying for a warehouse
Packing and shipping your orders
Tracking inventory for accounting reasons
Handling returns and inbound shipments
Continually ordering products and managing stock level
Reduce shipping, packaging and distribution costs
You get great benefit from piggybacking on our existing business deals with suppliers, packaging and domestic and international distribution partners.
Wide selection of CBD products
Because you don't have to stock or pre-purchase the items you sell, you can offer a wide array of our CBD products to your potential customers. Whenever we stock a new item, you can immediately list if for sale on your website at no additional cost.
Requirements for drop shipping our products
Setting up a drop shipping business is fairly simple as we have already integrated with WooCommerce, Shopify and Magento and others, in the event your store requires a more in-depth technical integration between our warehouse/processing system and your ecommerce store, we have documentation available to your developer.
We can have you setup and listing/selling some of the industry's TOP CBD products within 24 hours.